Tumalo Creek is here to connect with Local river Clean-Up's in Central Oregon!
Local river Clean-Up's are one of the best ways to take care of your local rivers. Every year more and more recreationalists are taking their vacations on the rivers, which is something to be incredibly excited about! But, with the increase in river usage comes an increase in the amount of garbage in the water and erosion on the banks. Communities all around the world have been rallying behind river cleanups as a way of making waves in river stewardship. These cleanups collect tons of trash, boats, flip flops, bottles, tubes, cell phones, paddles, hats, et cetera year after year. They have become a necessity in maintaining river health in communities globally.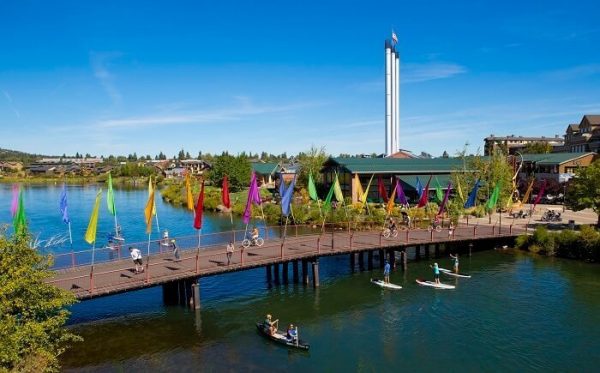 As a company, we have year's of playing on the river and educating our staff and customers on river stewardship and what we all should be doing as river recreationalists to keep our rivers running beautiful and clean. But years of awareness doesn't mean the problem goes away it means we need to grow beyond just talk and allow our actions speak louder. The first step is to keep you and our staff informed and even better INSPIRED!
Keep trash out of the river. This one seems pretty obvious right? But, this year alone over 70 large trash bags worth of liter was removed from the Deschutes River in Bend Oregon on a stretch from Bill Healy bridge to Mirror Pond, roughly 5 miles of the 252 mile river.
Simply put we love to play on the river so let's LOVE the river. Secure your gear, don't use single use containers, maintain your equipment so everything stays where is belongs, and if you really want to go the extra mile pick up trash as you float or paddle along.
If you have any questions about what gear to use, storage options for your belongings, or even how to get involved with River Cleanups in Central Oregon. Please do not hesitate to reach out to us at [email protected] or signup through the links below.
Let's keep the Deschutes fun and clean! We can not thank each and everyone of you that does their part to keep the river clean enough. We appreciate you more than words can describe!