Meet the personalities that make up Team Tumalo Creek!
Every member of our team loves the outdoors and playing on the water. We put a lot of our efforts into safe water recreation, river stewardship, and supporting our community. Thank you for your support and we can't wait to hear your stories and get you out on the water.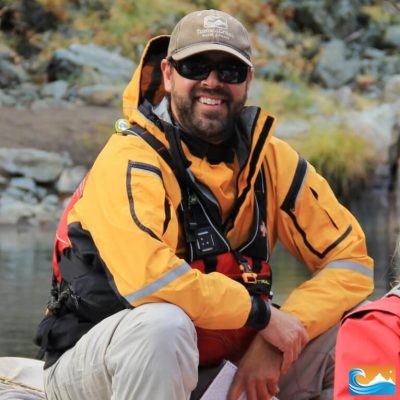 Geoff Owner & Operator
Years in the industry: Whitewater kayaking for 25+ years, sea kayaking for 20+ years, rafting for 20+ years and in 2017 spent 70+ days on overnight river and paddling adventures.
Favorite spot: "I've really been enjoying rafting the past few years with my favorite rivers being the Middle Fork (25+ trips) of the Salmon River, the Colorado River through the Grand Canyon (3 trips) and dozens of trips down the Rogue, Deschutes, John Day and Owyhee Rivers. Kayaking in Alaska, British Columbia, Baja, Costa Rica, Panama, Belize and countless areas around the US are also highlights."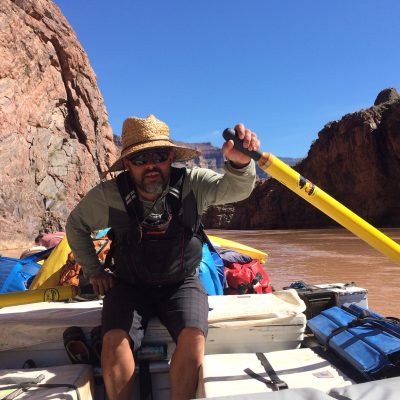 Keoni Retail Manager
Years in the industry: 30+ years paddling experience.
Favorite Activity: I just love being outdoors! So anything that involves movement outdoors, paddling, cycling, skiing, hiking, to name a few, works for me!
One of my favorite spots: Rafting/kayaking the Colorado river, Grand Canyon.
Email: [email protected]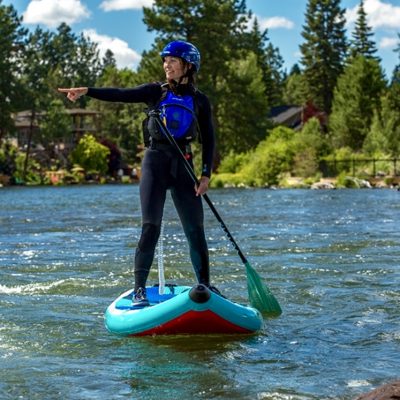 Sue Group Sales Manager
Years in the industry: 12+ years in the paddle sports industry including rafting, canoeing, SUP and surf.
Favorite sport: SUP!!
Favorite spots: Santiam River, the San Juan, and the Pacuare River (SUP and raft).
Spirit animal: The Humpback whale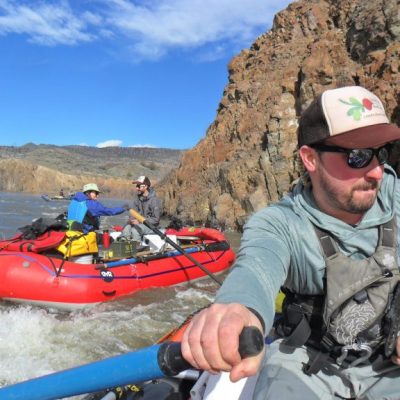 Topher Programs Director
Years in the industry: 10+ years in the outdoor industry, including recreation and land management, emergency medical services, instruction, and guiding.
Favorite sport: Whitewater kayaking
Favorite spot: Opal Creek
Desired adaptation: To see underwater without goggles.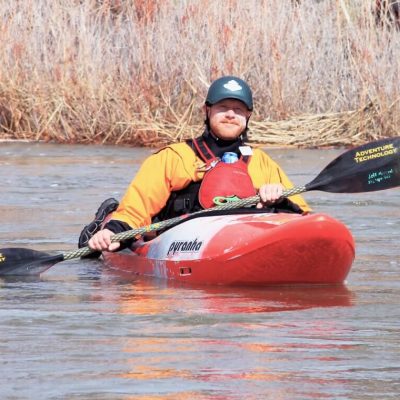 Clayton Rentals Manager
Years in the industry: Although Clayton has worked 10 years in the paddle sports industry (7 years as a whitewater raft guide and 3 as an instructor), he's been rafting rivers in Oregon with his grandparents for far longer.
Favorite spot: Clayton's first whitewater love and where he began his career was paddling the McKenzie River in Oregon. His current favorites are the Owyhee and the classic Wild and Scenic Rogue.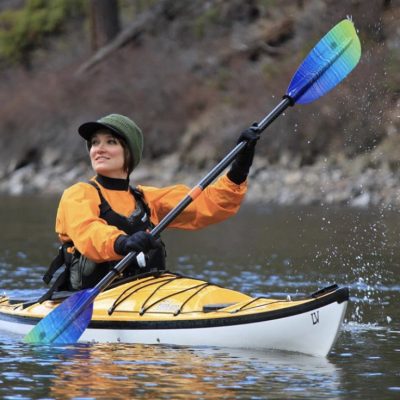 Kelli The Bringer of Stoke
Years in the industry: 12 years in the outdoor industry; snow, skate, and paddle.
Spirit Animal: When I am home I have house cat tendencies, when I am outside playing I hone in on the persona of a much bigger cat.
Favorite Discipline: I can't choose one!!! I love to paddle with my kid, taking a long boat out on in the Sound, Whitewater Kayak with my friends, Whitewater SUP with my PIC Sue. No way I am not choosing!